In May 2014, I was contacted by missionaries in the Philippines asking if I would come and share my testimony of God's grace with the people of the Philippines.  For years, it has been a dream of mine to go to Asia to serve.   I never really thought that I would be able to do that.  I jumped at the opportunity to go and serve with the team at True Love Waits in the Philippines.
I will leave the States on June 22 and return on July 17.  While in the Philippines, I will be speaking at different private and public schools as well as interacting with smaller ministries throughout the country, even one to people who live on a landfill.  I will also be interviewing with different radio and television programs, and, Lord willing, be debuting my first published book, "The Long Walk to the Well" (working title).  I also look forward to, hopefully, serving in Tacloban, the region devastated by last November's hurricane.
Here are some events already 'on the books':
Alliance for the Family Catholic TV (website)

Youth Group and high school chapel at Grace Christian Church (website)

Kalayaan Community Ministries to kids in the dump (website)

Faith, Hope, & Love Kids Ranch (website)
Since announcing this trip, many of you have asked how you can help.  Here's how:
Prayer
The True Love Waits team and I would greatly appreciate your prayers for:
Open doors– as they pursue different options for events while I am there in the Philippines.  The team has been very busy with relief efforts in Tacloban and balancing those efforts as well as the various ministries of the missionaries, Derek and Amanda.  So, pray that God would provide opportunities for us to impact Filipinos.
Travel– The travel to the Philippines is long, obviously.  Pray for safety as well as no issues with luggage, security, customs, or  missed connecting flights.  Also pray for the traveling the team and I will be doing in the country itself as we plan on doing quite a bit of hopping around.
Jet lag- Actually, don't pray for jet lag- pray against it.  The Philippines is exactly 12 hours ahead of my current time zone.  This means that my days and nights will flip entirely.  My first event is the day I land in the Philippines, six hours after I land, actually.
Strength- So far, the first twelve days of my trip are booked.  Of course, they are not booked solid, but I will be doing something every day- whether that is an interview, a presentation, or traveling to the next thing.  I have never done something like this!  I will be there for just over three weeks and it looks like I will be busy the entire time, which is great!  Just exhausting.
The Book-  There is an offer for me to publish a book with a publisher there in the Philippines.  It will be sold at different events and the proceeds will go toward the missionaries and their expenses for this trip.  I will pursue Stateside publishing of that book at some point.  Just pray for that process as it is an expedited publishing process.
Financial
This trip is a mission above all else.  The funds for this trip are my own and that of the TLW team.  If you would like to support this trip, you have the option to make a tax-deductible donation directly to the TLW team.
Donations can be made online at the CTEN site or simply by check at the address below.
Commission To Every Nation
PO Box 291307
Kerrville, TX 78029-1307
(include a small note "TLWP Beggar's Daugher")
Phone: (830) 896-8326
Toll-Free: (800) 872-5404
---
If you would prefer, you can also make a donation to me directly using GoFundMe.  Please note that this donation will not be tax-deductible and 5% will go toward site fees.  This is why I highly recommend donating to the team in the Philippines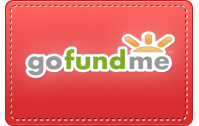 ****(5/2014)UPDATE:  Unfortunately, due to a series of circumstances, the book will not be able to be published in the Philippines.  I am still pursuing publication in the States though and will keep you posted.****